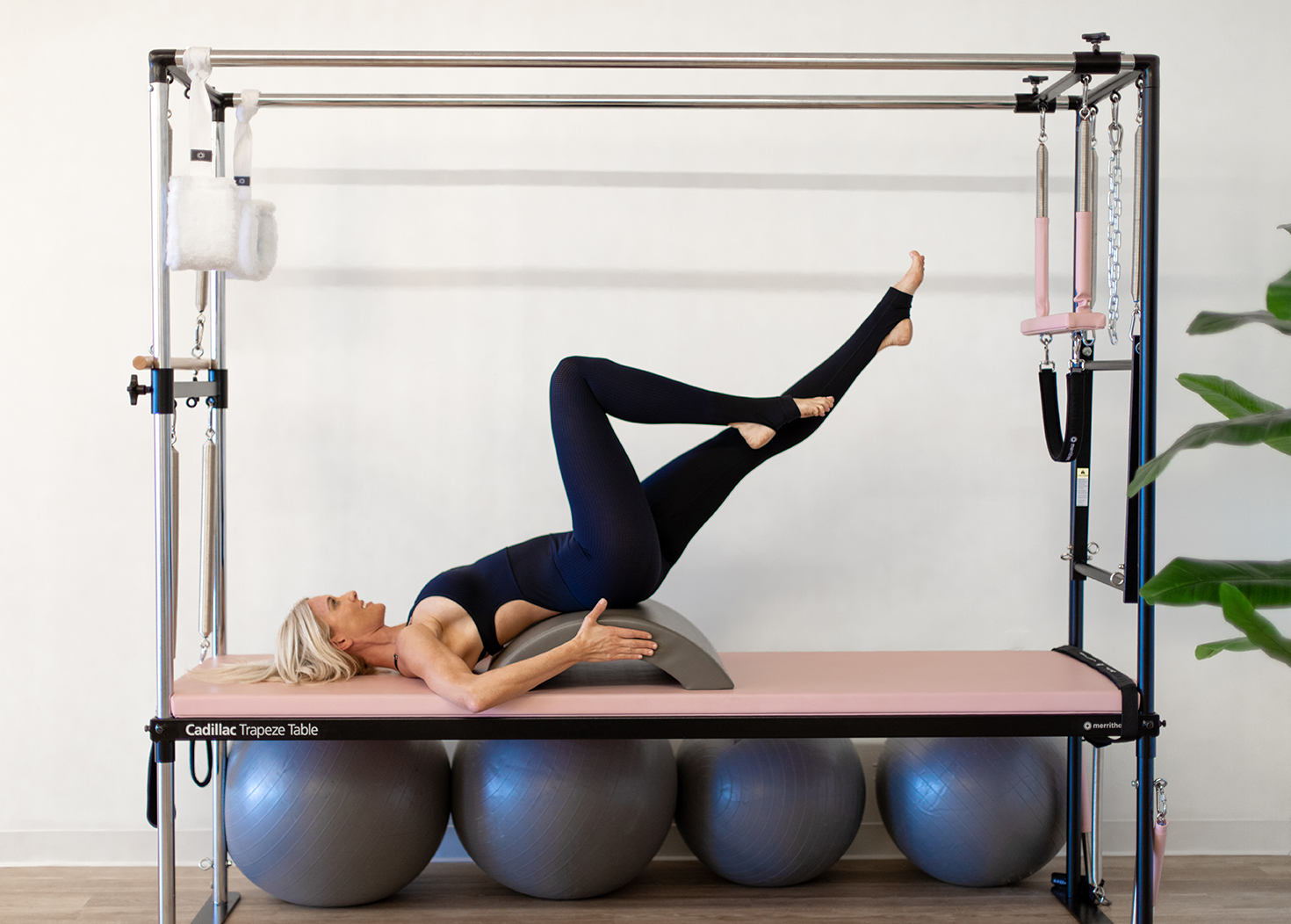 Transitional seasons like fall demand transitional clothing options. And if you're anything like me, you are probably trying to sneak in your Pilates classes in an already jam-packed schedule of work, family time, errands, and weekend activities. The OOTD must involve a piece of clothing that can multi-task for a multi-look on these days where the studio collides within our busy lifestyles.
The secret weapon that has for years accommodated my lifestyle is the modern recreation of the fitness "jumper." You know, ladies, basically the black skin-tight, unitard garment that got us though every winter back in the old ballet days. Well, it's back and this leggy look is popping up everywhere in the fashion/fitness worlds.
I consider myself to be a pretty top-notch connoisseur of this chosen piece of apparel as I've bought dozens of these jumpsuits over the past decade to rotate in and out of my fitness/everyday wardrobes (and yes, almost always in black). I find that this garment is a lifesaver when it comes to tucking in all the right areas, lining your bod under a dress or jacket, and complementing your boots, big sweaters, jewelry and other autumnal accessories. Trust me on this one; you will never look back once you board the fitness jumpsuit bandwagon.
Though I'd found multiple uni-jumper looks that worked well within my love of everyday fashion, I had yet to find one that specifically complemented the artistic bodylines of Boom Pilates. That all changed when I found the PEBBLE PILATES sportwear collection. Their unique collection of Pilates jumpsuits are flattering, functional, comfortable, and SUPER lightweight. The soft, velvet-like fabric allows your body to move fluidly from each move and is comfortable and accommodating to each piece of equipment. Plus, the flexible length of the foot-piece in this jumpsuit is cozy enough to stay put for petite gals, yet stretches perfectly to accommodate even the tallest Pilates gals around—I should know (I'm 5'10").
But the back side of these jumpsuits is where the fashion party really shows up. Every PP style caters to the open-back of the spine, allowing for that Pilates articulation to show up perfectly against every piece of equipment. The back is sexy, stylish and edgy. As the spine is key to all Pilates movement and stability, it's exciting to see that their team respects this in their unique and beautiful designs. Furthermore, the material and details clasp in a seamless fashion that make the layering effect so easy and fun.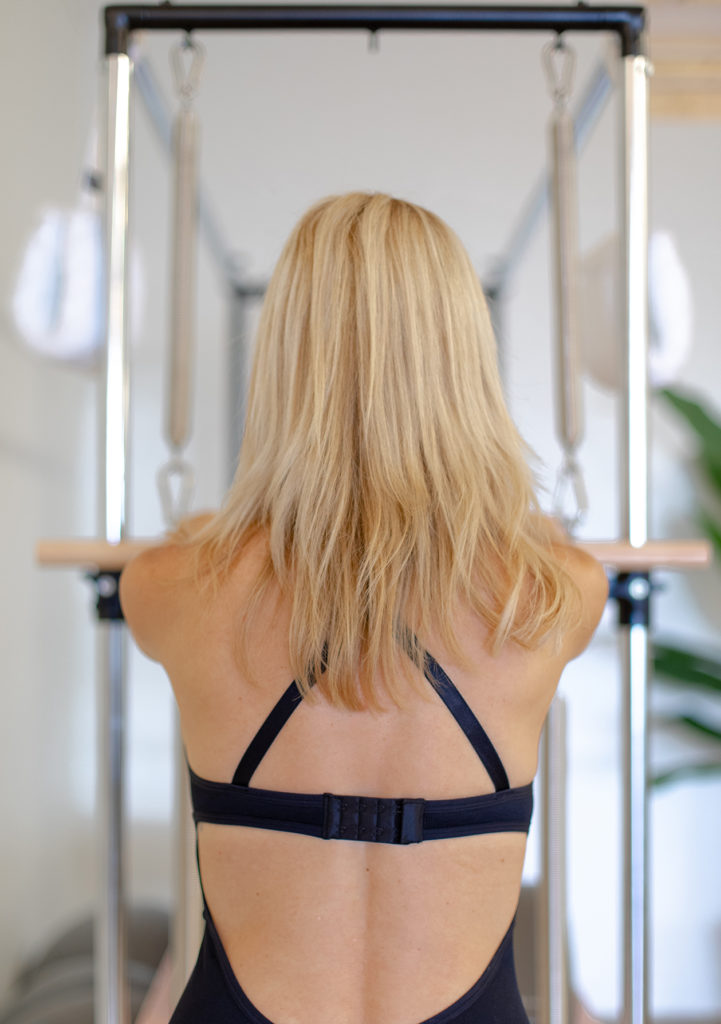 In my daily life, I'm constantly rotating three distinct looks:
Work
Fun
Studio
After buying the BCYB Full-Body Jumpsuit—basically the holy grail of jumpsuits—I realized that last Friday, I was able to use this bodysuit for three totally separate looks in only 12 hours. And since we all know sharing is caring, I decided this achievement was officially blogworthy so you all could get the scoop and a look at my looks:
6:00 am Studio-look #1:
Doing the Pilates and of course teaching some Boom. This one is easy because you can rock it solo in the studio or pair it with a hoodie and sneakers for a brisk run in the park.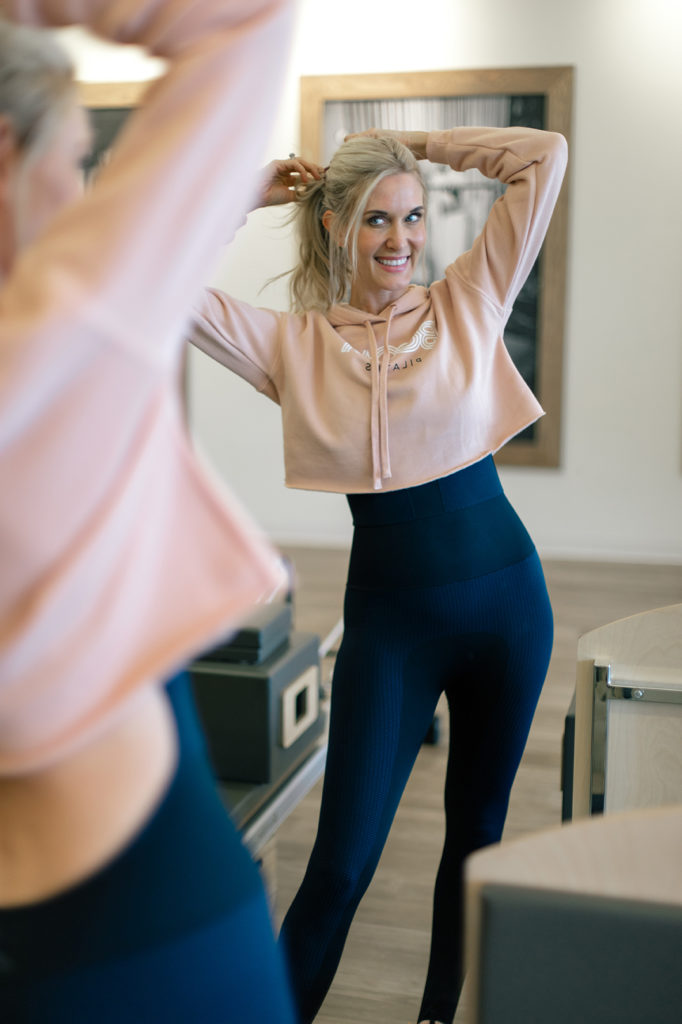 11:00 am Work-look #2:
Meeting time at the office. And did we mention, it's BOOT SEASON! So for me, this one's a no-brainer. Dress the piece up more for a business look with a military jacket, some statement shoes, and a few detailed accessories and no one will ever know you just got back from the studio.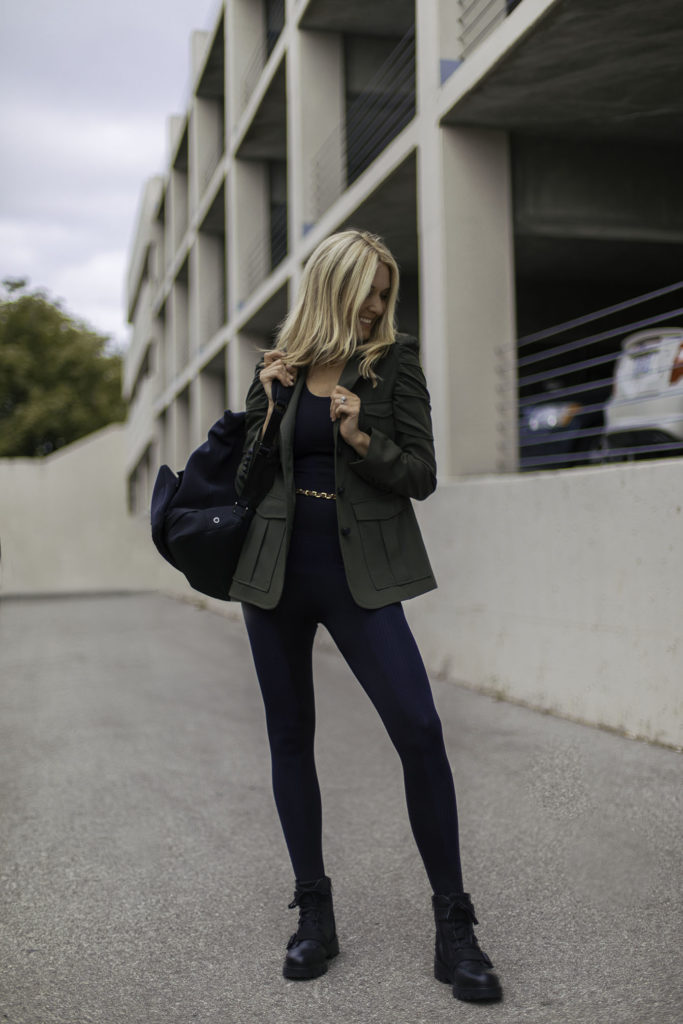 6:00 pm Fun-look #3:
After work dinner date. Kick off your weekend plans with a fun dinner or simple happy hour and make this easy transition with the jumpsuit supporting as a base under a shorter smock-style dress. My go-to here is always black-on-black to keep things simple, modern and a little more "Friday-flirty".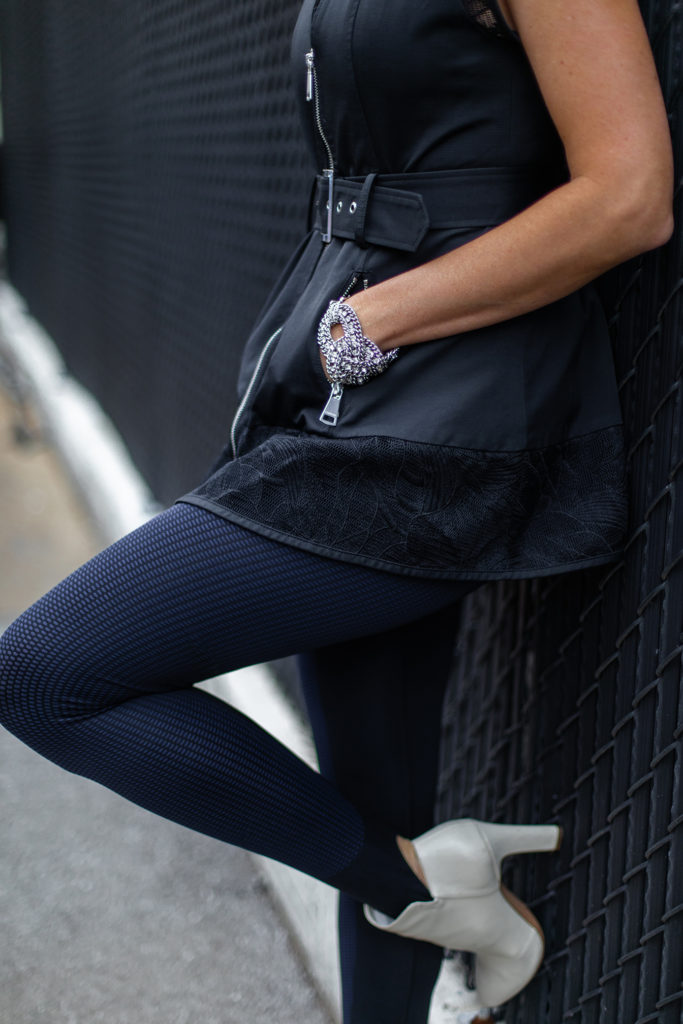 The hustle is so very real these days and we all crave for a wardrobe to work for our lifestyles, never against them. And we want to feel like we have placed some creative thought into our look of the day. Well, this little ditty won't let you down this fall. Keep yourself looking sleek, stylish and chic all at once.