In our Pilates 101 blog, we ran down a few basic fundamentals to look for in a new Pilates studio. In this Pilates 202 blog, we're going to build upon those fundamentals. Boom Pilates is going to keep all those same promises that all certified Pilates studio should offer, but our vibe might be a little bit different than some of the more traditional Pilates studios in your neighborhood. Our mission is the same, but we prefer to add a twist of fun and funk into the mix… saving those traditional, chill, zen-vibes for yoga days. Here are a few of the differences you can count on from a Boom Pilates class.
The 6 Promises of Boom Pilates
There will be beats
We are so obsessed with the boom and the base that we even added this musical element in the name of our brand: Boom Pilates. We love to move, we love to dance, we will jam out, and we are not afraid to bring this energy into the safe and technical world of your next Pilates practice.
There will be challenges
We are not going to slow you down for progression, but we are going to be really transparent while coaching you about your repertoire levels. Our classes should always motivate, inspire and challenge you. We want you to come back week after week, so we are going to modify and pace your moves to your level, each and every time.
There will be sweat
Contrary to the many Pilates studios that promise "you can go straight to work right after a session," our sessions are actually Gonna Make You Sweat, and they might actually include a few C+C Music Factory tracks while doing so! Our contemporary method is designed to stack your moves and modifications with a layering technique we've scientifically dubbed "the 7-layer dip of Pilates." Be prepared to crave a shower (and possibly nachos) after class.
There will be… moms?
We love to focus on moms and their health goals. Prenatal and postnatal clients are our jam, and C-sections are our specialty! We know that coming back to the world of fitness is tough after having your little cutie, and we've studied your abs to the core, pun intended. We genuinely want to help you find that core strength again. Basically, if you're a mom, or if you have a mom, we would love to do some Pilates with you.
There will be more than just Pilates
Boom Pilates offers more than just Pilates and fitness sessions. We are all about your busy lifestyle, and we're here to help you live that dream of being your best self. Though we are a private Pilates boutique, we also offer formal coaching programs in plant-based nutrition. Sign up for our email list for updates regarding our upcoming workshops and client packages.
There will be fun
"Funday Everyday" is our culture. We learned from our client surveys that many of the intimidating elements that surround some traditional Pilates studios can compound with the intense equipment overload, weird group energy and bummer instructor moods in the environment. Well, you'll find no such "snotty" Pilates here, folks. We're ready to captivate you with our charisma and energy each and every time you come to flex that spine.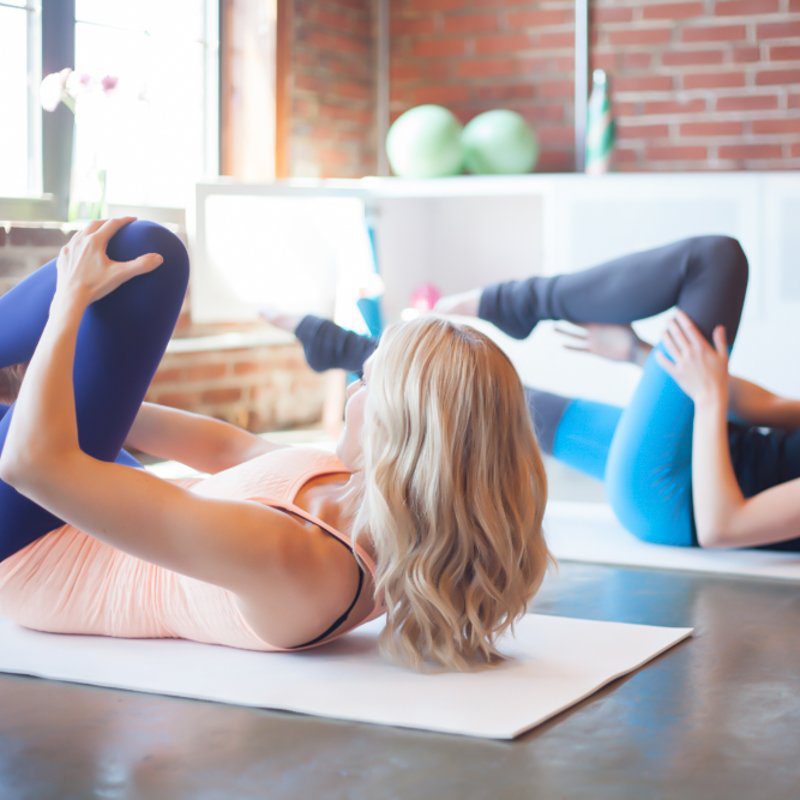 Ready to get started? Contact Boom Pilates today.